HAYASHI, Masayoshi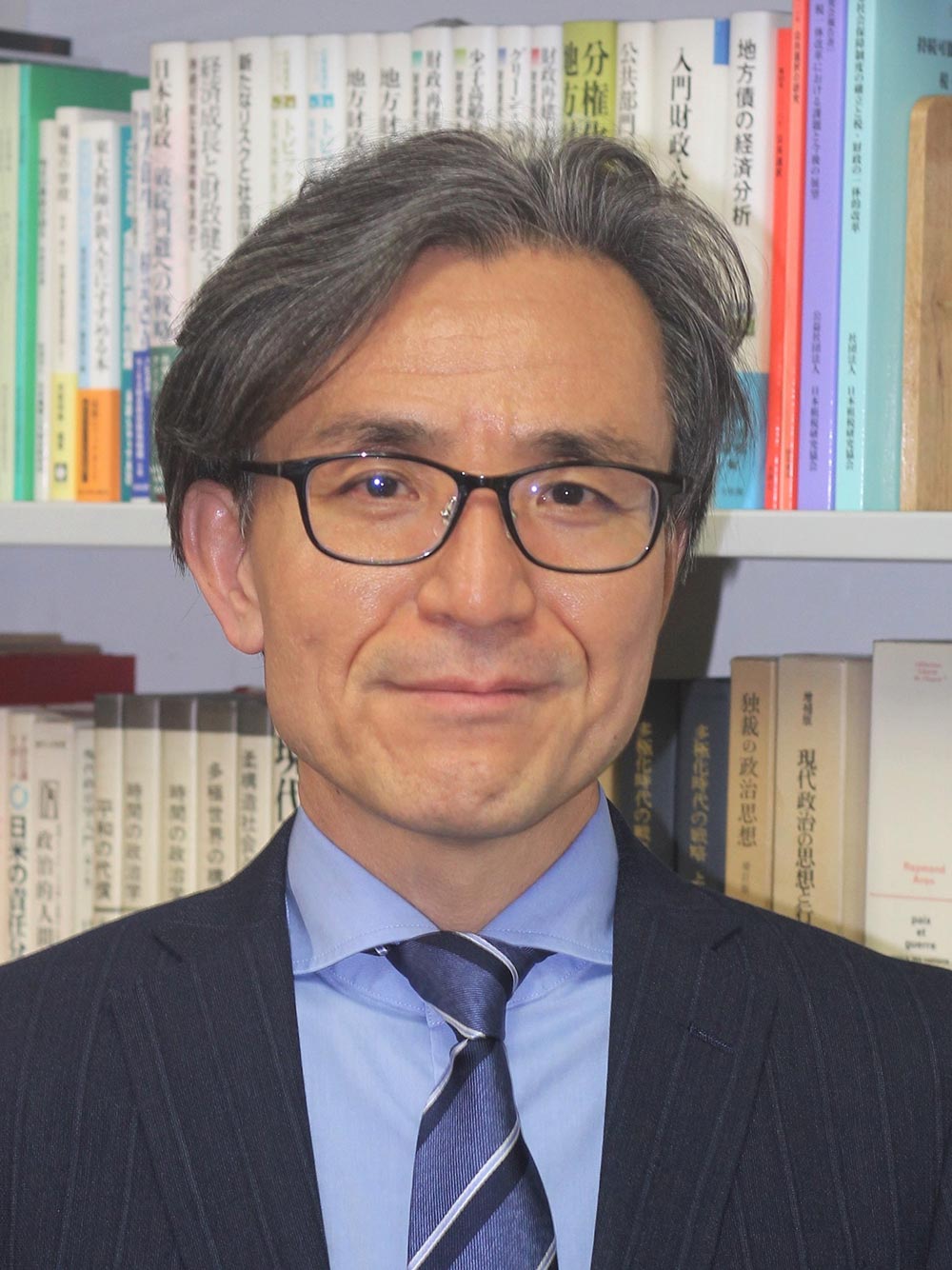 Name / Position
HAYASHI, Masayoshi / Professor
Website
Personal Website
E-mail
hayashim@e.u-tokyo.ac.jp
Curriculum Vitae
Education
| | |
| --- | --- |
| 1995/09-98/10 | Ph.D. (economics), Doctoral Program, Department of Economics, Queen's University (Kingston, ON, Canada) |
| 1994/09-95/08 | MA (economics), Master's Program, Department of Economics, Queen's University (Kingston, ON, Canada) |
| 1989/04-91/03 | MA (political science), Graduate School of International Politics, Economics and Business, Aoyama Gakuin University |
| 1984/04-89/03 | BA (political science), School of International Politics, Economics and Business, Aoyama Gakuin University (On leave: 85/04-86/03) |
Professional Experience
| | |
| --- | --- |
| 2014/06 - | Professor, Faculty & Graduate School of Economics, The University of Tokyo |
| 2010/10-14/06 | Associate Professor, Faculty & Graduate School of Economics, The University of Tokyo |
| 2006/04-10/09 | Associate Professor, School of International & Public Policy/ Graduate School of Economics, Hitotsubashi University |
| 2004/04-06/03 | Principal Economist, Policy Research Institute, Ministry of Finance, Japanese Government |
| 2002/04-04/03 | Associate Professor, Department of Economics, Meiji Gakuin University |
| 1999/04-02/03 | Assistant Professor, Department of Economics, Meiji Gakuin University |
| 1991/04-99/03 | Policy Analyst, Sanwa Research Institute Corp. (On leave: 94/08-97/07) |
Research Field
Public Finance
Research Theme
My work mainly includes empirical analyses of taxation, public assistance programs, and intergovernmental fiscal relations.
Publications
See ResearchGate (https://www.researchgate.net/profile/Masayoshi_Hayashi)
Other Professional Activities and Awards
Other Professional Activities and Services
Other Professional Activities and Services
President, Japan Institute of Public Finance (Co-president, October 2020-March 2022; President, April 2022-October 2023)
Commission Member (special), Tax Commission, Japanese Government (2013/06-)
Awards
JAAE Award, Japan Association for Applied Economics, November 2010
Nikkei Prize for Economics Books, Nikkei Inc. & Japan Center for Economic Research, November 2008.
Honorable mention, Japan Economic Policy Association, June 2006.
Susumu Sato Prize, Japan Institute of Local Public Finance, May 2003.
Minister's Award, Ministry of Foreign Affairs, Japanese Government, August 1987.