NODA, Shunya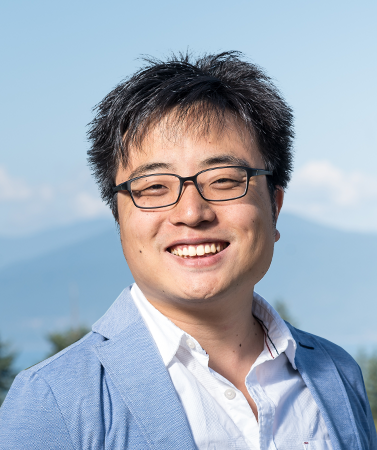 Name / Position
NODA, Shunya / Assistant Professor
Website
Personal Website
E-mail
shunya.noda@e.u-tokyo.ac.jp
Curriculum Vitae
Education
| | |
| --- | --- |
| 2014-2019 | Ph.D. in Economics, Stanford University (USA) |
| 2012-2014 | M.A. in Economics, University of Tokyo (Japan) |
| 2008-2012 (Valedictorian) | B.A. in Economics, University of Tokyo (Japan) |
Professional Experience
| | |
| --- | --- |
| 2021-present | Assistant Professor (tenure-track), Graduate School of Economics, University of Tokyo (Japan) |
| 2021-present | Project Manager, University of Tokyo Market Design Center (UTMD) |
| 2019-present (on leave, since July 2021) | Assistant Professor (tenure-track), Vancouver School of Economics, University of British Columbia (Canada) |
Research Field
Market Design, Microeconomic Theory, Game Theory, Econ/CS, Blockchain
Publications
Publications
"An Economic Analysis of Difficulty Adjustment Algorithms in Proof-of-Work Blockchain Systems" (with Kyohei Okumura and Yoshinori Hashimoto) in Proceedings of the 21st ACM Conference on Economics and Computation (EC 2020).
"Size versus Truncation Robustness in the Assignment Problem," Journal of Mathematical Economics, 87, 2020, 1-5.
"Full Surplus Extraction and within-period Ex Post Implementation in Dynamic Environments," Theoretical Economics, 14 (1), 2019, 39-69.
Working Papers
"Deviation-Based Learning" (with Junpei Komiyama).
"Kick-out Voting: Strategic Voting under the Proportional Representation and Single Non-Transferable Vote Systems" (with Hiroto Katsumata).
"A Dynamic Model of Rational 'Panic Buying'" (with Kazuhiro Teramoto).
"Epistemological Mechanism Design" (with Hitoshi Matsushima).
"On Statistical Discrimination as a Failure of Social Learning: A Multi-Armed Bandit Approach" (with Junpei Komiyama).
"Mechanism Design with Blockchain Enforcement" (with Hitoshi Matsushima).
"A Planner-Optimal Matching Mechanism and Its Incentive Compatibility in a Restricted Domain."
"Pricing of Mining ASIC and Its Implication to the High Volatility of Cryptocurrency Prices" (with Yoshinori Hashimoto).
"Large Matchings in Large Markets with Flexible Supply."
"Strategic Experimentation with Random Serial Dictatorship."
"Mechanism Design with General Ex-Ante Investments" (with Hitoshi Matsushima).
Other Professional Activities and Awards